How to Register Airtel Payments Bank? Airtel Money How to use it? Airtel Payments Bank Mobile Application Download, Airtel Money wallet operate without internet.
Airtel money is an initiative by the telecom company Airtel to make payments more easy and comfortable to the users. It is one of the public sector units also can be marked as the first company to get license as payments bank from the Reserve Bank of India. It can be clearly stated as a subsidiary of the Airtel company which provides telecom services to its customers.
The main objective of starting this Airtel Money is to make sure all the individuals get easy access to banking transactions even if they do not have access to physical access to banks, in India there are many villages that still live in dark and without any basic knowledge of banking and financial services that can be availed by them to maintain and improve their basic standards of living. Airtel money is now hoping to reach out to all such people to improve their banking services.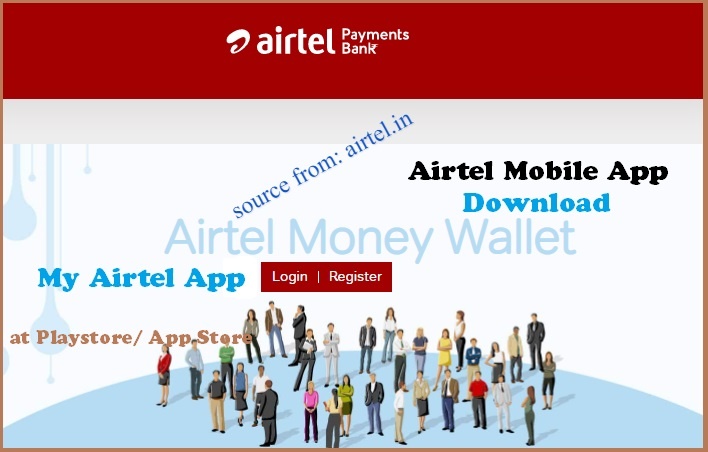 Operate without internet
One can avail the Airtel money using the 'my airtel app' or using the USSD technology. One can also use the same services without internet by dialing *400#
You can hear the main menu, a list of services available with them when you dial the number. One has to ensure that their mobile supports USSD technology. But it is recommended to have proper internet connection and transact through my airtel app for more services and faster access.
One more interesting point that one can find using airtel money is that you do not need a specific bank account to transact using this service. All the online money transacting apps that are now available in market would definitely require you to have a bank account and a minimum balance in that account in order to avail the services. So airtel money has made an major impact providing without bank account services. You can directly open a airtel money bank account within the airtel money website with easy steps and procedures.
All you need is a mobile number that has to be linked to your airtel money, all you have to transact is the mobile number of the person you want to make payment to and the mobile number should have been linked to airtel money.
Registration for Airtel Payments Bank
In the first step you will be required to visit the page airtel.in and click register option.
Then enter your mobile number that you want to link with your airtel money, in the next box you will see a list of proof documents that you can select from. List of proofs include the aadhar card, driving license etc.
Click next and in the next page you will have to create a pin for your account's security purposes.
You will receive an OTP to your registered mobile number. Enter the OTP in the box provided and verify it.
Once your verification is successfully done you will be registered for airtel money app.
You can then download the app and use the app for your transactions.
Steps to get started with Airtel payments bank
First step is to download the my airtel app in to your android/ ios phone.
You will need to sign up using your mobile number and password.
Click on payments bank option and then click on Airtel Payments Bank UPI
You will now receive an OTP, enter the OTP and get its verification done.
Now you will be asked to link your bank account, you can link your existing bank account or payments bank account whichever you want to add.
Hope the article is useful and information and has helped you get your airtel money done. Keep visit our page at net-banking.co.in for more updates..,