How to Register Bandhan bank online Banking? How to open an account on Bandhan bank?
Having a bank account is always mandatory and the government sector has made it compulsory to have a bank account to make certain transactions. And like getting your government money through your own bank account is always safe and you will be able to get regular information about your money all the time. Things were made easy through online and so opening a bank account is just a matter of minutes if you have all the required documents at hand.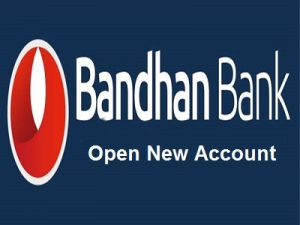 It is never too late to open a bank account, you will definitely know the importance of having a bank account sooner or later. You may open a bank account in any of the reputed banks which will provide various services to its customers. One of such banks is bandhan bank which will take every step to provide the best services to its customers.
Bandhan Bank Online Banking & Saving Account
Opening a account in Bandhan bank is easy and following few easy steps help you to have your own Bandhan bank online banking account easily. The first thing all you need to do is to download the Bandhan bank opening form which you can download from the Bandhan bank official website or you may also get the opening forms in any of the Bandhan bank branches so you can pick the form from your nearest Bandhan bank branch. Filling the details in the opening form is the second thing you all need to do. The details asked in the form includes details like Name, Last Name, Residential Address, Permanent Address etc. Submit your application form in the nearest Bandhan bank branch along with the documents specified by the bank to be submitted. The documents include identify proof, Pan card, Aadhaar card and some other important documents. After submitting the bank authorities check your documents along with the opening form that you have submitted. You all know that there is a minimum balance to be maintained by the customers to open the bank account, as such in Bandhan bank minimum balance to be maintained is ₹1000. So you will be supposed to deposit ₹1000 and here is the step where you will be required to collect your pass book and cheque book and also ATM card.
Services of Bandhan Bank
The Bandhan bank provides various services to its customers which include two types of accounts like savings account and the current account and also the bank provides various loan facilities to the customers. Personalized loans can be provided like retail loans, MSME loans, vehicle loan, working capital loan and also various other loans that will satisfy the needs of various types and sorts of customers. Agricultural loans are also provided and such micro and small loans for the development of the poor people are also provided by the Bandhan bank. You can also save long term money to meet the future uncertainties with good rate of interest. NRI banking is also make possible in Bandhan
bank account
. Hope the article is informative and help you get the information that you are searching for.