How to get HSBC Personal loan and Home Loans, Interest Rates. Apply for a loan and check eligibility criteria
Now let's have a clear understanding of the various loans that are provided by the HSBC bank:
The major loans that are provided by the bank include personal loan, home loan, loan against property.
Eligibility criteria to get HSBC Personal Loan, Home Loans:
One should be in age between 21 and 58(salaried), 60( Government employee) and 65 in case one is self employed. One can get a loan of up to 10 crores based on their requirement. If the applicant is self employed the minimum income one should possess is 7.5 lakh per annum. The minimum income that salaried persons should have to be eligible for HSBC loans is 5 lakh per annum.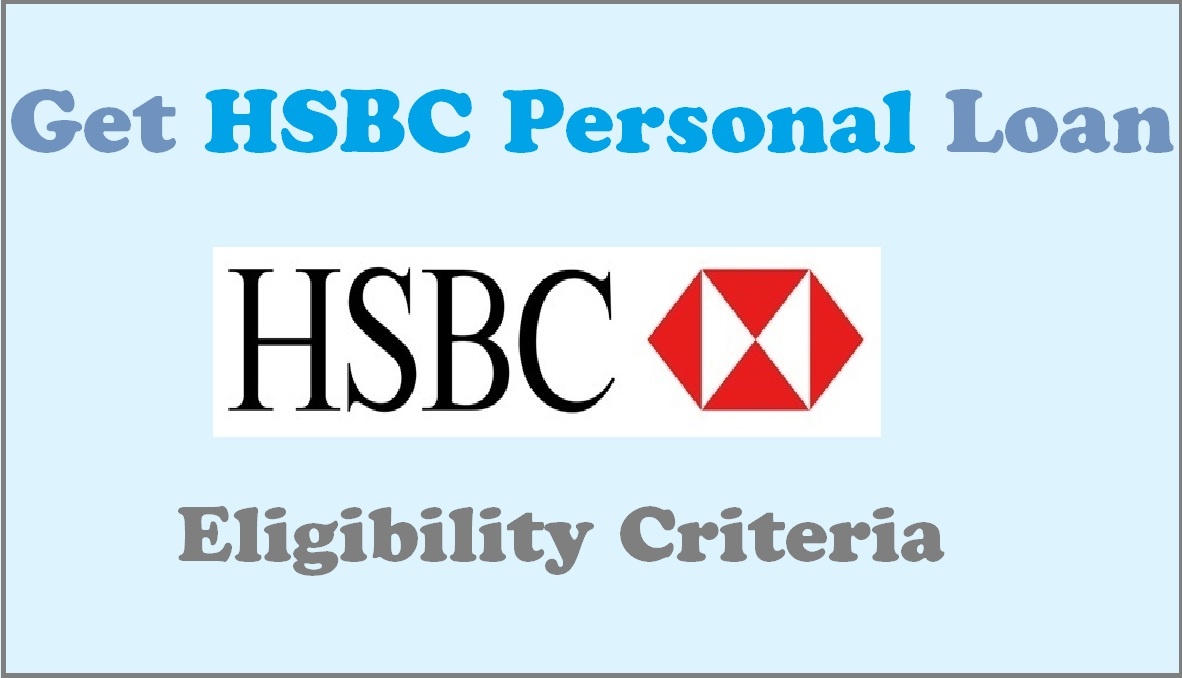 A . Home loans:
There are two types of home loans provided by the HSBC bank. The features and the benefits of both the types of home loans is different and has its own benefits. The two types of home loans are HSBC smart home loan and classic home loan.
The interest rate for the smart home loan is 9.10 for salaried persons and 9.20 for self employed persons. The interest rate for the classic home loan is 8.55 for salaried persons and 8.65 for self employed. The applicants can select their choice of loan they want to opt as per the interest rates and other benefits and features of the loans.
B. Personal loans:
One can attain personal loan of amount of up to 30 lakhs. The interest rate of this banks personal loan starts from 10.50 percent and varies depending on the other factors. One should have a bank account in this bank active for at least three months to be eligible to apply for personal loan. There are various documents that are to be submitted while applying for personal loan which includes your identification proofs like your aadhar card, pan card, passport etc. And also your address proof like your electricity bill, gas bill, water bill and etc.
The repayment loan of the HSBC bank personal loan differs from 6 months to 5 years based on the other related factors.
C. Loan against Property:
HSBC bank also provides loans against property for both the salaried and the self employed persons. One can get a loan of up to 10 crore based on the pro5they mortgage to bank. The interest rate for this type of loan starts from 8.80 percent. You will have to submit all your identity proofs and address proof along with the complete property documents to the bank. You can visit the nearest HSBC bank branch and apply for the loan. In case of any queries related to loans you can contact HSBC customer care numbers 1800 266 3456/1800 120 4722 at any time.
Keep following the page for more updates and more information on HSBC net banking and other related services. For more details visit the HSBC official site at hsbc.co.in