Postal Savings Schemes Sukanya Samriddi, PPF, TD, 5 Years RD, Kisan Vikas Patra Accounts, NSC (National Savings Certificate, Post Office Monthly Income, etc., Services & Benefits. About post office scheme.
Savings are always an important part of anybody's financial planning. No matter how much a person earns, if he does not have a proper financial planning and separate set of amount for savings, the person will not have enough money in time of need. It is to be noted that a small amounts of savings from childhood will lead to bigger amount of money in your hand in later days.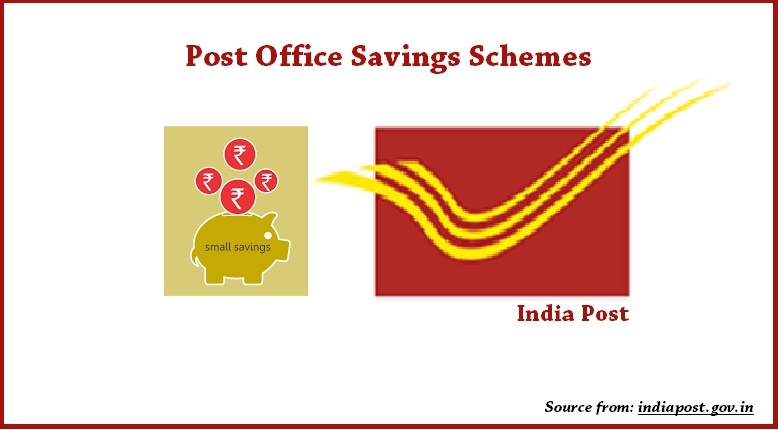 Always make a habit of saving some amount of your salary or revenue in order to face the future unforeseen issues or situations. In India one of the best options to invest is into post office. The Indian post offices not only provide postal and courier services but also provide various platforms for the customers to invest their money and to make proper financial decisions.
Postal Savings Schemes Benefits and Services
At present there are 9 postal savings schemes with various benefits and services.
The first one we discuss here is the Public Provident Fund (PPF) is one of the schemes which is beneficial at a longer period and as per this scheme the lock down period for the amount paid would be 15 years, however one can make a partial withdrawal of after saving in this scheme for 5 years.
Next one would be National Savings Certificate (NSC) wherein the scheme is very beneficial for those who wants to make investments but who has minimal amounts of income and revenue. An amount of 100 rupees can be made as an initial investment for this scheme.
Post Office Monthly Income Scheme is one of the schemes for those who wants to have a standard and regular income. One can invest a huge amount in this scheme and can get periodical returns.
Sukanya Samriddhi Account is a scheme initiated by the postal services to help the parents of girl child reduce the burden of child's higher education and child's marriage. Under this scheme parents or guardians of the girl child can open the account and save the amount periodically so that the huge amount will be given to the girl child once the girl reaches the age of 21. The parents should make sure that they should start this scheme before the child reaches 11 years of age. Any girl who us below the age of 10 years will be eligible to this scheme.
There are many other savings scheme under the postal services which includes the Senior Citizen Savings Scheme which will help the senior citizens who are willing to deposit their retirement amount and wants a regular return on their retirement amount.
Likewise there are many schemes which will help people to make investments and enjoy the income from the interest.
The interest rates are different for different schemes and one has to make a proper analysis before investing into any scheme.
Other schemes include Kisan Vikas Patra, Post Office Time Deposit Account, 5-Year Post Office Recurring Deposit Account, Post Office Savings Account and many more are as under.
The Kisan Vikas patra scheme helps you to earn double amount of your investment if you wait for 10 years.
The Post Office Time Deposit Account is a scheme that gives you return same like your fixed deposits in other banks. You can choose tenure as per your requirement like 1, 2, 3 and 5 years. Minor children after the age of 10 can open their savings under this scheme under their guardian.
5-Year Post Office Recurring Deposit Account is such a scheme that allows you to make huge amount with smaller monthly contributions.
Post Office Savings Account is an account that will operate like a savings account in your norm banks. You can also make transfers from your post office savings account.
Open Indian Postal Payment Bank Online
Keep visiting the page for more updates and hope the information provided is useful for you and help you make wise decisions in financial investments.