How To Login/ Register SBI NetBanking/ Mobile Banking for New Users, State Bank of India Online/ Net Banking and Mobile Banking – Register Now at onlinesbi.co.in
For accessing the Internet Banking from the account of your home branch, you need to register for it first. You must fill the SBI Internet Banking Form that can be obtained from your nearest branch and submit it in your home branch for accessing the internet banking facility of State Bank of India. You can also download the particular form from the SBI Online Banking website link, "onlinesbi.com/personal/newuser_reg.html." Take a print out of this form and submit it in your branch after filling the complete form.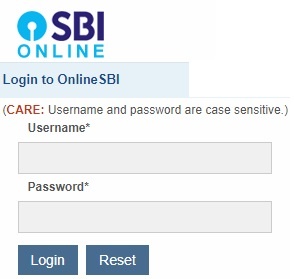 After submitting the SBI Internet Banking Form, you will get the Internet Banking Kit and bank officer will also guide you properly regarding the internet banking access complete process. You can easily access the internet banking facility for your bank account.
SBI NetBanking/ Mobile Banking for New Users – Register Now at onlinesbi.co.in
Another simple way, if you don't want to visit your branch, you can also avail the Internet Banking facility after activating it online where it requires a few basic information to activate the Internet Banking. You need to fill data like Account Number, CIF Number, Code of Your Branch, Select Your Country, Mobile Number Which is Register In Your Account, and at last Select the Facility that you are seeking.
If all the above data is correctly filled, your user id will be generated. It will be sent to your registered mobile number while the password will be received within few working days in your home address from the time you register for the Internet Banking of State Bank of India.
After receiving the password, you need to fill the user id and password sent by the bank. Bank also suggests changing your user id and password at earliest and making your own user id and password. It prevents your account from an unexpected security menace ensuring the more confidentiality of your account.
Internet Banking provides many facilities where you can manage your account anytime, anywhere. You can also save your valuable time that spends on visiting the branch. It provides many branch facilities Fund Transfer Within SBI Accounts or Other Bank Transfer, International Transfers, All Information of Fixed Deposit, ATM Cards Services like New ATM Card Request, Blocking of ATM, ATM PIN Generation & Activation of ATM PIN, and many others as well.
Besides, with the help of SBI Internet Banking, users can access many other services. Using the SBI Internet Banking, users can pay their bills easily whether it is VISA credit card or mobile payments (Prepaid and Post paid both), or Premiums. Users can also select biller names and save them for instant billing to them. You can also link your account from your Aadhaar / LPG id directly from here.
After registering to SBI Internet Banking, you can check your account balance online at any time whether you're in the home or office or travelling. When you download the "SBI Anywhere Personal App" from your phone, you'll able to manage your account from your Smartphone in the easiest way.