PNB Net Banking Activation, Online services. Punjab National Bank PNB Net banking Activation, Registration, Online Services at netpnb.com
Online banking has become more popular because of the various services that are provided and the ease of its usage. If you are trying to know the process for the activation of PNB Net Banking activation then you are just few steps away.
How to Activate Punjab National Bank PNB Net Banking through Bank
The first thing you need to do is to visit your branch PNB bank and ask for the NetBanking application form from the employees of the bank.
You need to fill in all the prescribed information asked and submit it to the bank as such. The bank will then verify the application.
Then you will get your user id and password to your registered phone number and you can login to your NetBanking account with that id and password.
Punjab National Bank PNB Net Banking through Online
You can also activate your NetBanking account of PNB through online by following the below procedure :
Firstly you need to open the PNB net banking website, there you will find net portal and you need to open the net portal, there you will find the corporate client and retail client, you need to click on the retail client and then the system asks for the user id which you don't have, then click on the new user.
Here you will be directed to a new page where you will be asked to enter your account registration number, type the account number correctly and then click on internet banking when asked for registration type.
You will get an OTP to your registered phone number then you need to enter the OTP.
Once you enter your OTP then you will be asked to enter your ATM card number, expiration date, ATM pin, where you need to fill in all the details correctly.
Once you are done with entering all your details then you will receive one more OTP from the bank and then enter the OTP in the space provided them with this step you are now ready to use your internet banking services and activation of your internet banking for PNB is done.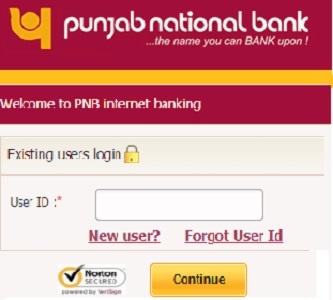 Instead of the hectic schedule and work we have, it is always useful to make all your bank accounts online and banks, taking this point into consideration the banks has brought various services into online which includes
viewing your account balance is made very much easy, just a single click is enough to know your account balance and other details.
You can transfer your fund from one account to another using the online service, you can have easy transfer of funds.
You can get the online account statement of your bank account.
You can make easy payments, book flight or bus tickets, and also make electricity or credit card or any type of payments at your door step within few minutes.
Through online services, you can request for your cheque book.
Hope the article is very useful and will help you in getting information about the various services provided by the PNB through online and the activation process of PNB internet banking services.
For more details visit Punjab National Bank PNB Official website of https://netpnb.com/