How to apply for PMEGP Scheme? PMEGP Scheme Online Application Procedure at my.msme.gov.in or kviconline.gov.in/. who can get eligible for pmegp scheme?
In a widely populated country like ours it will be a big challenge for the government to provide sufficient necessities to the poor and also to provide employment facilities and opportunities to the people. The government of India keep on changing its policies in favor of poor families and also in providing the enough employment opportunities to the weaker section of the society.
PMEGP is such a scheme that improves the employment facilities and provides self employment opportunities for those who wants to start a small manufacturing firm and want to make their own firm and provide small employment opportunities to the people below them.
Basically the PMEGP scheme is a merger of two main programs by government which are called Prime Minister's Rozgar Yojna and Rural Employment Generation Programme. The scheme provides financial help to those who have skill and unemployed youth who wants to showcase their talent and live their livelihood.
The PMEGP is one of the credit linked subsidy programs introduced by the government of India in the year 2008 for the benefit of the unemployed youth. One of the important points one has to keep in mind is that this scheme is not applied to any firm already existing and can be applied only for the firms to be operated in future.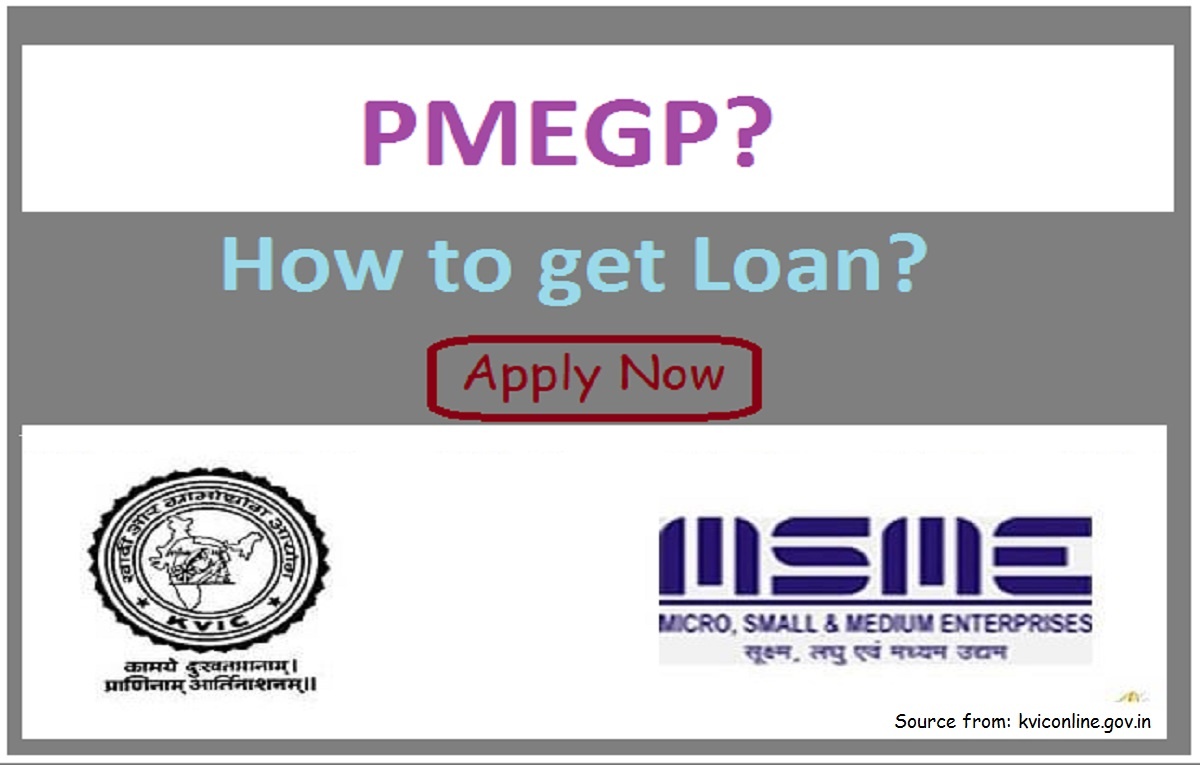 It is to be noted that all the beneficiaries are supposed to undertake the EDP program in order to get the benefit of the scheme. Going through the training is mandatory for the beneficiaries.
Let's have a look at all the steps required for you to follow in order to apply for PMEGP scheme through online.
How to apply for PMEGP Scheme – Application Procedure
All you will be required to do in the first place is to visit the official website of the scheme which is my.msme.gov.in or kviconline.gov.in
Once you visit the page click on "Online Application Form For Individual" wherein you will be supposed to provide all your details as per the government policy and requirement.
You will be required to provide details like your aadhar card details, state and district, gender, date of birth, select your category you belong to like general or SC or ST, provide your educational details, your address, address of the unit you are planning to establish.
You will also be required to provide your details like sector details like whether service or manufacturing sector, whether you have undergone EDP training or not and also details about the training you have taken, provide details of how much loan you would be required in rupees, provide your bank account details like IFSC code. After providing all the data click on save the data.
Then you will be asked to upload the required documents soft copy. Upload them and you will receive your login id and password to your mobile number so that you can always have a look at your application's progress and approval status.
Hope the article has provided you information on how to apply for the PMEGP loan and now you can apply for the PMEGP loan and get the benefit from the government. Keep visiting the page for more information and updates.