PM Ujjwala Yojana (PMUY) 2020 Apply for New Gas Connection. Get Free Gas Connection Under Pradhan Mantri Ujjwala Yojana 2020. PM उज्ज्वला योजना Scheme 2020 for BPL Family Holders..,
Pradhan Mantri Ujjwala Yojana is a scheme developed by the government of India to ensure that the people who are below poverty line will get free gas cylinders so that they can cook food for their livelihood. Pradhan Mantri Ujjwala Yojana has got a wide appreciations all around the country with around 95.1 lakh connections made to the people of the below poverty line.
PM Ujjwala Yojana 2020
| Scheme Name | Pradhan Mantri Ujjwal Yojana (PMUY) |
| --- | --- |
| Concerned Ministry | Ministry of Petroleum & Natural Gas, Government of India |
| Date of Launch | May 1st, 2016 |
| Launched for | Women in BPL Families |
| Official Site | https://pmuy.gov.in |
| Registration Link | https://pmuy.gov.in/Viewdata.html |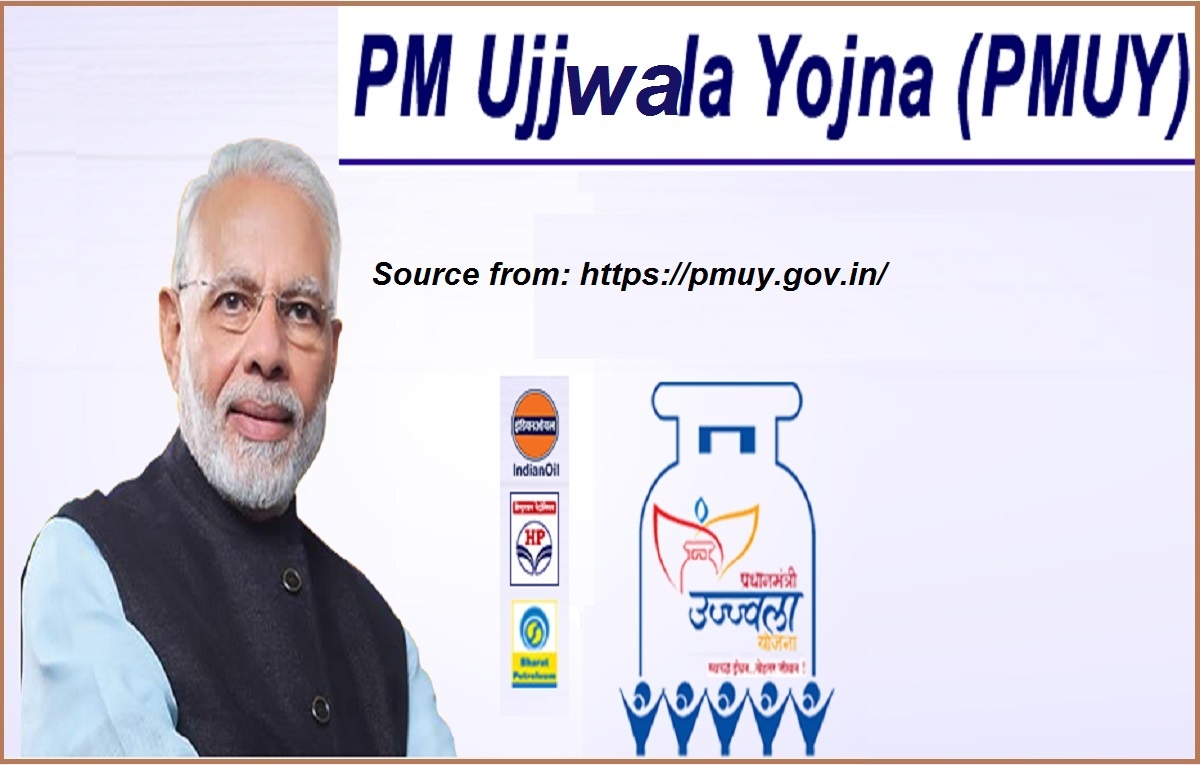 There are certain eligibility criteria that one has to have in order to avail this facility of free cylinder from the government. Here are the few major criteria points or elements for your reference.
Who are eligible for this Free Gas Connection Under PMUY 2020 Scheme
The applied person should be of female and of age above 18 years of age.
The applicants should not have been registered as an existing customer for LPG connection.
The applicants should be registered as BPL family with their respective state government.
The family which is willing to apply for this scheme should be registered in SECC 2011 data which can prevent duplication of the data of the people.
Make sure you meet all the eligibility criteria before applying for this scheme as the scheme mainly focuses on providing some help to the poor who are living below the poverty line.
Also make you have certain documents like below poverty line certificate along with specific authorization, Aadhar card, ration card and address proof.
Now let's have a look at the steps involved in applying for this scheme in order to get free gas cylinders from the government. You will be required to fill a form which you can find at the LPG distribution centers or you can download the form from the internet.
PM Ujjwala Yojana 2020 for New Gas Connection Applying Procedure
In the first page you will be required to fill in all your personal details like your name, date of birth.
Next you will required to fill in your address for your gas connection which will require you to write your full address including your flat number, area, postal area, landmark, village, city, district, state.
Next you will be required to write all the details of your family members in your family along with your relation with them.
Next you will be writing your aadhar card details like your name on the aadhar card and your aadhar card number.
Then comes a section that asks about your bank details, fill in the details about your bank like your bank name, bank account number, branch name, IFSC code.
And then write your state of issue of your ration card and also provide your ration card number in the space provided.
Then you will be required to provide details about the cylinder that you are applying for whether 14.2kg or 5 kg
Select if you need LPG gas stove
Select if you would require a loan from OMC for stove or gas refill
Then you will be required to select all the boxes below for sure and then provide the date, place and your signature.
Then submit the form at the distribution centre and then the process of approvals runs at the backend.
PMUY Application Form 2020
If you want to apply for this free gas connection under PMUY Scheme, all you need to submit the application form on offline mode. There is no online facility is available for citizens. These application forms are available in the official site of PMUY, i.e, https://pmuy.gov.in. Who want to apply for this scheme, go to the official website and then download the application and KYC forms.
We have also provided the PMUY Scheme application and KYC forms in below. Click on the below link, then it will be downloaded directly into your desktop/ mobile phone.
Hope the article is informative and useful. Keep visiting the page for more information and updates. Keep visit our website net-banking.co.in (or) net-banking.in for latest information..,