LIC IPO Budget 2020 announced by Nirmala Sitharaman, Advantage to policy holders and Impact on Investors. Government to sell part of its holding in LIC.
On 1st Feb 2020 The Union Budget of India was announced by Nirmala Sitharaman who was the Finance Minister as her second budget. She was the second woman to give a second budget speech after Indira Gandhi. It has almost taken 2 hours 41 minutes to her to complete the budget announcement and we can call it as her longest ever speech.
One of the important announcement during Union Budget of India 2020 is that a little stake in LIC i.e Life Insurance Corporation is offered as IPO to raise funds. This is the plan of government to raise funds easily.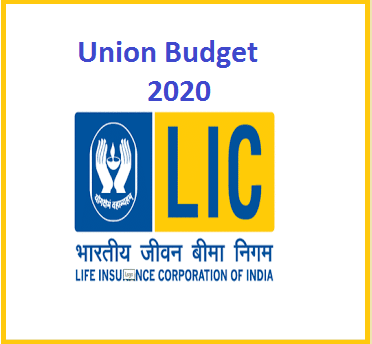 LIC IPO Budget 2020
LIC – Life Insurance Corporation is started on 1st September 1956 with the roll out of Life Insurance of India act which has helped in nationalizing the industry of insurance. Almost 245 insurance companies have come together and merged as Life Insurance Corporation of India. Now Life insurance Corporation of India is all set to bring out its IPO. According to the finance ministry this will be out in H2FY21 that is a second half of the next financial year. A flow of changes are required since the government will be divesting almost 10% stake. LIC will have to appoint a book running lead manager before this the IPO also needs the regulatory approval. When it comes to IRDA it is necessary that all IPO of the insurance industry get an approval. SEBI will look into all these documents and also clarify any doubts related to the valuation of the investments.
Advantage to policy holders:
IPO definitely will bring in more transparency about the money invested is concerned. Gross NPA ratio and the non-performing assets ratio of LIC had touched almost 6.1% at the end of the first half. Now policy holders will get to know where the kind of investment coming is and where they are investing all the money.
Impact on Investors:
LIC has a balance sheet about 31 lakh crore which is the largest institutional investor in the country and a 25% mean a biggest listing. There are more chances that the foreign investors also take part in the issue. LIC will definitely become the largest in terms of market value. If the IPO takes place perfectly.
Expected period:
It is mostly going to take place in second half of financial year 2021. But it involves lot of process and lot of amendments. So, let's all see when it will roll out altogether.