How to download and register Yono Sbi android/ ios Application? Yono Sbi Android/ IOS App Download at Playstore/ App Store.
State Bank of India is one of the public sector banks with huge customer base and largely extended services. The state bank of India has been rendering its services to its customers since decades. It started its operations in the year 1955. The bank has its wide spread branches with a count of around 22000 branches and 58000 ATMs all over the country with some lakhs of trusted customers. The state bank of India has its headquarters in Mumbai, Maharashtra.
The state bank of India kept widening its products which includes retail banking, corporate banking, mortgages, loans, credit cards, debit cards, insurance and many other platforms wherein customers can deposit and receive money and thereby satisfying their own financial needs.
With the increased importance of technology the banking sector is also trying its ways to help customers to get their needs satisfied through online without visiting the bank's branches without any trouble. So keeping this online development in view the state bank of India has also improved its online banking through an application called SBI YONO application.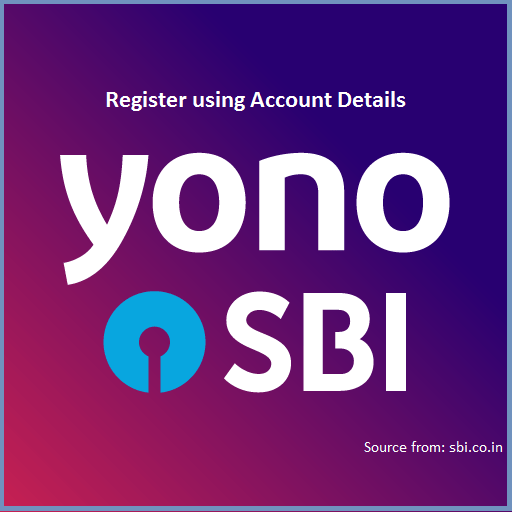 The Sbi Yono is a digital banking platform which has all the features that help customers satisfy all the bank requirements. Through Yono application you can also book your flight tickets, cab, bus bookings and also payment of your monthly bills.
Here in this article lets have a brief review of how to download the YONO APP and also how to get registered in this application. Both the android and apple customers can download this application. Android users can download this application from the Google play store and the iPhone users can download this application from the IOS platform.
Download and Register Yono Sbi android, ios application
Below are the steps to get registered with the Yono application.
Download the application from the Google play store or the IOS platform based on the phone you are using.
Once you are done with downloading the application then open the application and you will be asked to enter your account details including your card details. Make sure you provide correct details. If you opt for internet banking then you will be asked to enter your internet banking user id and the password.
Enter a MPIN and you will receive an OTP to your registered mobile number. Enter the OTP in the box provided and then click next.
Once your OTP and mobile number are verified you have been successfully registered with the YONO application and the user will be able to use all the benefits and features of the SBI YONO application.
Hope the article is informative and has provided you with required information. Keep following our page for more banking and financial updates and also information regarding the government pots and openings.