ICICI Bank Internet Banking Activation and Login Procedure for New Users, How to create ICICI Bank NetBanking through online. ICICI Bank Online Banking Services.
It is the pace of society where ever hurry with their works and need their work to be done at the fastest time possible and so every bank these days have made users available with the internet banking which is being used by the customers to make their works easy and at their door steps. ICICI has its major share in the banking sector and always works for the benefit of its customers. ICICI Bank also provides internet banking services to its customers for their easy accessibility. If you are searching for how to create ICICI bank internet banking then you are just few steps away for activation and login.
With the emerging internet banking, there will be no hurry of standing in long queue and talking with all the staff in the bank which you may boy like.
ICICI Bank Internet Banking Activation and Login Procedure
Following are the steps to activate your internet banking:
Step 1 :
The first thing you need to do is to go to the official website of the ICICI bank and need to download the internet banking application form. You can also get the application form at the ICICI bank branch. If you have downloaded your form from official website then you need to take a print out of the form and fill in all the details asked. Be careful while filling the form as you need to fill up your personal data regarding your account details and personal details. Once you fill the form you need to send it to the prescribed address of the bank or you can fax it to the 022-24975295.
The details in the application form May include information like personal information and your connection with the ICICI bank and it's branch.

Step 2 :
Once you finish up sending your application form then you can check your application status by entering in to official website and then click on internet banking and at the top of the page click on ' check application status'. Then a new page will be opened where you need to type user id and temporary password and then you will be able to see your password once you click on submit.
Step 3 :
Once you get your password then you can login using your password and then the system prompts you if you want your password and login too be changed as per your requirement. You can change it of your wish and requirements.
Step 4 :
Once you have got your login ID and password then you are now easy to access to your internet banking of ICICI bank account.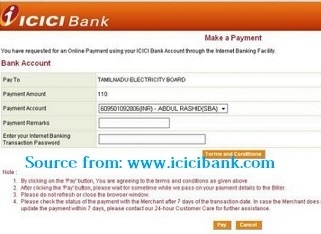 It is always wished to have a easy access to all things in bank, with internet banking it has been made easy. You can access everything related to your account, check your balance, transfer of funds and many others transactions can be done that will help you to save time and work.
Hope the article is useful and lead to for the successful activation and login in to your ICICI bank internet banking services.
For more details visit ICICI Bank official website at httpw://www.icicibank.com